Mysteries of Telegram's Payment Partners
Russian Premium: Telegram bots through which Russians make donations and buy paid accounts are linked to Kazan businessman Dmitry Eremeev.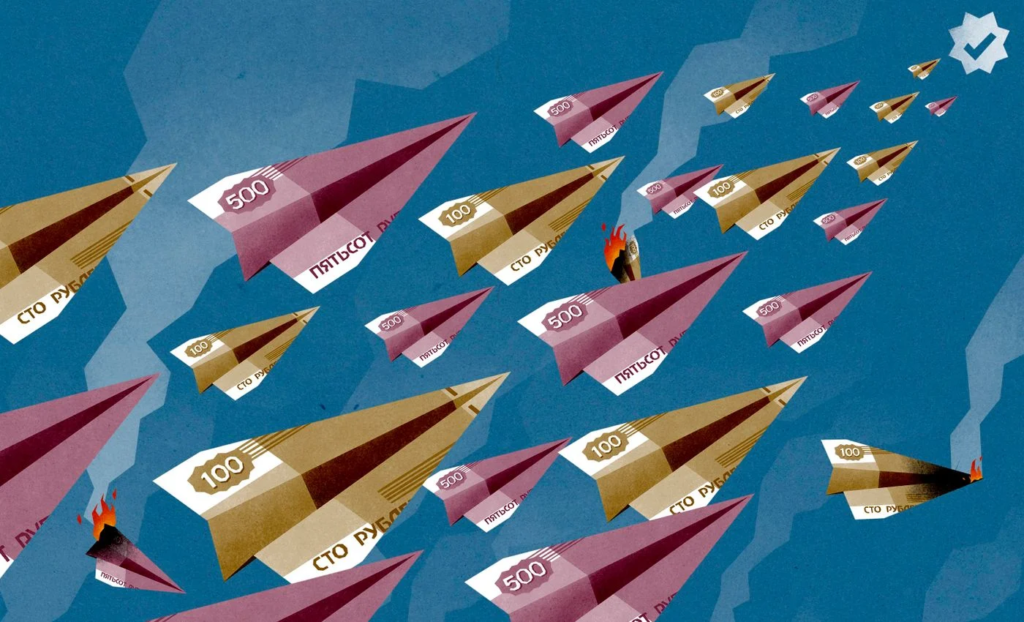 In the summer of 2021, the @donate bot appeared on Telegram, allowing Telegram channels to easily collect donations from readers. Gradually it began to be used by many channel owners. A year later, premium accounts became available on Telegram, but it was impossible to pay for them from Russia due to sanctions, and @PremiumBot appeared, allowing people to bypass the restrictions. Both bots give the impression of being connected to the administration of the service, so users are comfortable trusting them with their data. Mediazona decided to take a closer look at them and found out that both bots are not formally associated with Telegram, but with Kazan-based entrepreneur Dmitry Eremeev.
TL;DR
Neither @donate nor @PremiumBot are officially affiliated with the Telegram team, but they actually allow donations and payments for Telegram Premium.
The donation service refused to register several journalists, citing a rule prohibiting "political criticism" in the channels.
The @donate administration justified these restrictions with "payment providers' rules."
Money from Russian users passes through a network of payment providers and companies linked to Kazan-based entrepreneur Dmitry Eremeev.
Eremeev is the owner of Bank 131 and an old partner of the Durov brothers. According to the businessman, he helped them in the early days of VKontakte.
He was called an investor in Toncoin, a cryptocurrency invented by Durovs. Eremeev also invested in the company of former "Nashi" movement commissar Masha Drokova, who promoted Toncoin.
Eremeev himself denies that he owns the two bots.
When asked how payments from Russian clients are processed, Eremeev answers as evasively as possible: "It is impossible to accept money from Russian bank cards so that it does not go through Russia."
"Nashi" was a political youth movement in Russia, which declared itself to be a democratic, anti-fascist, anti-"oligarchic-capitalist" movement. Being considered pro-Kremlin by the public.

Translator's note
"It's a pity that I started all this in the first place. I gave my data to some jerks," journalist Farida Rustamova worried. In October 2021, she resigned from the "Dozhd TV" channel, and after the Russo-Ukrainian war began, she launched her own blog about politics, Faridaily. In an attempt to collect donations from readers, she tried to connect the @donate bot to her Telegram channel, which looked like an official bot from the Telegram team.
Dozhd, also known as TV Rain, is a Russian-language independent television channel founded in 2010 in Russia and since 2022 based in Latvia.

On 24 February 2022, Russia launched a large-scale military invasion of Ukraine. On 1 March 2022, six days after the invasion began, the office of the Prosecutor-General of Russia ordered the government's censor arm, Roskomnadzor, to restrict access to Dozhd as well as Echo of Moscow due to their coverage of the invasion of Ukraine by Russian forces, claiming that they were spreading "deliberately false information about the actions of Russian military personnel" as well as "information calling for extremist activity" and "violence".

Translator's Note
"They ask for an ID," the journalist says, "and a photo, moreover, in 3D."
Despite the documents provided, she was refused in registration. Other journalists writing about politics in Russia faced the same rejection, such as editor-in-chief of "Republic" Dmitry Kolezev and "Meduza" editor Alexei Kovalev.
In response to Mediazona's question about these refusals, Telegram's spokesperson Richard Berti said that "at the moment, Telegram does not offer an official option to collect donations from channel subscribers."
"Bots on the platform like @donate are not affiliated with Telegram. They have their own owners, teams, and policies," he wrote.
The bot administration also reacted to the scandal, emphasizing that the service is not related to Telegram and "only uses the wide possibilities of the platform for creating bots."
"As an independent service, we set our own rules and requirements for authors. Since its creation, there has been a rule regarding the content: does not contain propaganda of certain political beliefs, as well as negative or critical statements about politics," the administration said in a statement.
The service explained such restrictions by obeying "rules, including rules of the payment providers that serve us."
One of these providers is obviously Smart Glocal. If anyone tries to send a payment with @donate bot, they sign a user agreement with them.
Smart Glocal handles not only donations to the authors of Telegram channels. When paid subscriptions appeared in Telegram at the end of June, users from Russia were faced with the fact that they could not pay for them: after the war began, Visa and Mastercard stopped servicing cards issued in Russia. Apple also left the country. After that, @PremiumBot appeared on Telegram, through which you can pay for the subscription without any restrictions, and even at a significant discount — 299 rubles instead of 449 through the Apple Store.
Messages about the new bot immediately began to appear on websites writing about technology. When paying, the bot warns that it is not affiliated with Telegram in any way, but there is no disappointment — the account is indeed switched to "Premium" mode. It also pops up a warning that the data will be stored by Smart Glocal.
Fake path to China
The full name of Smart Glocal is "Smart Glocal Services Limited", and it is registered in Hong Kong. According to an extract from the Hong Kong Commercial Register, entrepreneur Kino Kwok owns the company.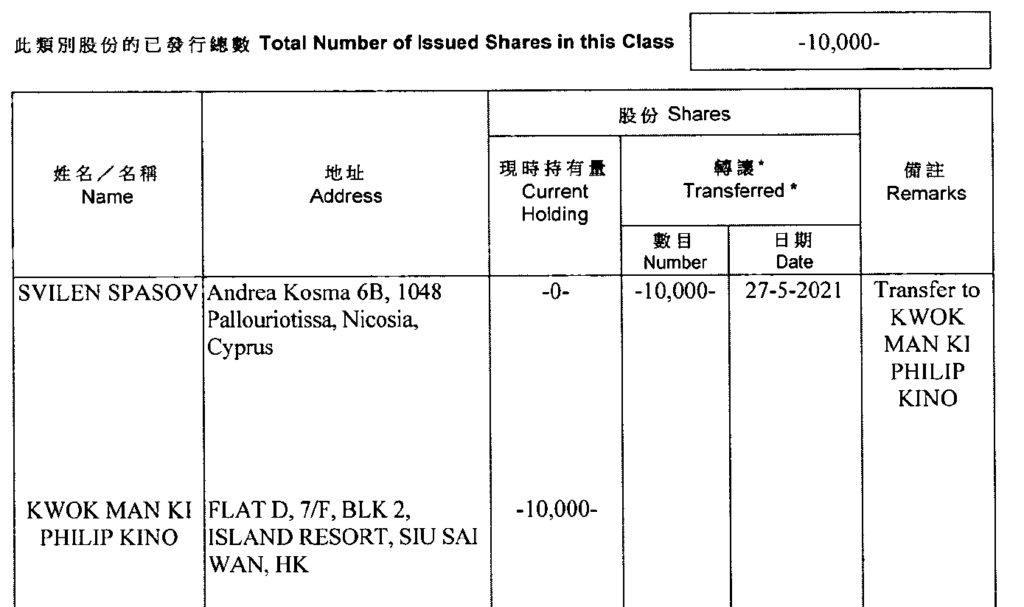 Kino Kwok has been mentioned more than once as a manager of Chinese payment networks. In 2015, Yandex announced its cooperation with the online trading platform TradeEase, which planned to "attract about 100 thousand customers from Russia in the first months of operation and one million customers by the end of the year". It was claimed that TradeEase was created "thanks to a bank of China, the government of Suifenhe and the Chinese payment service PayEase".
The press release has now been removed, but a copy has survived in web archive and a publication from Russian "RBK" media. The publication noted at the time that Kino Kwok was the CEO of PayEase. The data from Chinese and British business registries also testify to the same.
But it is not Chinese entrepreneurs who are behind Smart Glocal.
Changeovers in offshore
The archived version of the Smart Glocal website indicates that the service has two administrators — Hong Kong-based Smart Glocal Services Limited itself and Cyprus-based Tapicash Limited.
The second company is directly connected with Russia: it is listed as the administrator of ePN, an "affiliate marketing" service offering joint programs with large online stores, monetization of site traffic and social networks, earnings from reviews and referral programs. In addition, Tapicash Limited owns AE Platform (an official Aliexpress Russia partner platform) and the Backit cashback service.
Tapicash Limited itself, according to the commercial register of Cyprus, belongs to another offshore company — Jersey-based Tapiworld Limited. That, in turn, according to the registers, owns the ePN trademarks. Jersey is an island that doesn't disclose beneficiaries.
131 wonderful coincidences
"Since March, all payments by bank cards from the Russian segment go through Russian payment partners (previously they were made through global acquiring). This also imposes a requirement on the content for which payments are accepted by bank cards," read a statement from the administration of the @donate bot, released after the refusal to connect Russian journalists.
Mediazona was convinced that this was indeed the case: payments from Visa and Mastercard cards issued in Russia are still processed by the bot, and in some cases, they go through Bank 131 registered in Kazan.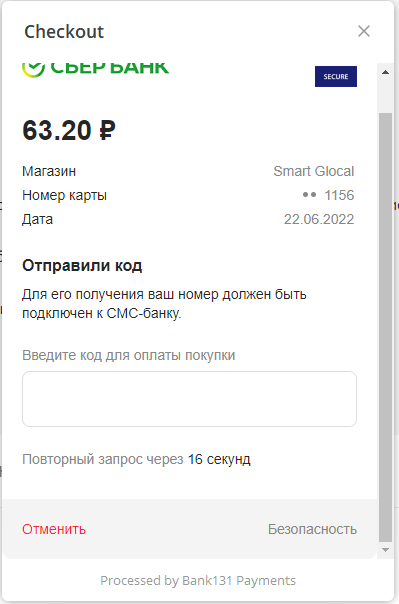 In addition to bots @donate and @PremiumBot, the Smart Glocal service has another payment gateway – for businesses, such as bot developers. At the beginning of May, Telegram announced in one message that Smart Glocal had joined the service's ecosystem along with another payment provider, Bank 131.
The overlap between the two companies does not end there: Smart Glocal and Bank 131 have the same Google Analytics and Yandex.Metrika (Google Analytics alternative) identifiers in their developer documentation.
The developer documentation itself matches perfectly. For example, using the Diffchecker service, you can compare the two descriptions of the refund operation: you can see that only the names of the organizations and the currency (rubles and dollars, respectively) have changed.
Drop in Russia
However, Mediazone was unable to find out to whom exactly the money went from Russian payment cards: the bank statements for Telegram Premium were listed as "Telegram Premium mkr Severnoe RUS", while the donation transfers were listed as "Smart Glocal Kazan Rus" and even "Smart Glocal 7905677xxxxx RUS". The last identifier is the phone number of a resident of Belgorod Oblast named Alexandra. In the GetContact service she is listed as "Sasha Supervisor".
One of the recipients of money from the @donate bot provided Mediazone with an anonymous statement about the arrival of funds. According to him, the money is transferred twice a month, "like a salary". The service charges a commission of 5 to 10%. The statement shows that the money came from an organization registered in Cyprus, it is described as Tapic/smart-Glocal.com, which stands for Tapicash Limited registered in Cyprus and its partner structure Smart Glocal.
The ePN service associated with Tapicash and Bank 131 share the same founder: Dmitry Eremeev, a Russian entrepreneur from Kazan.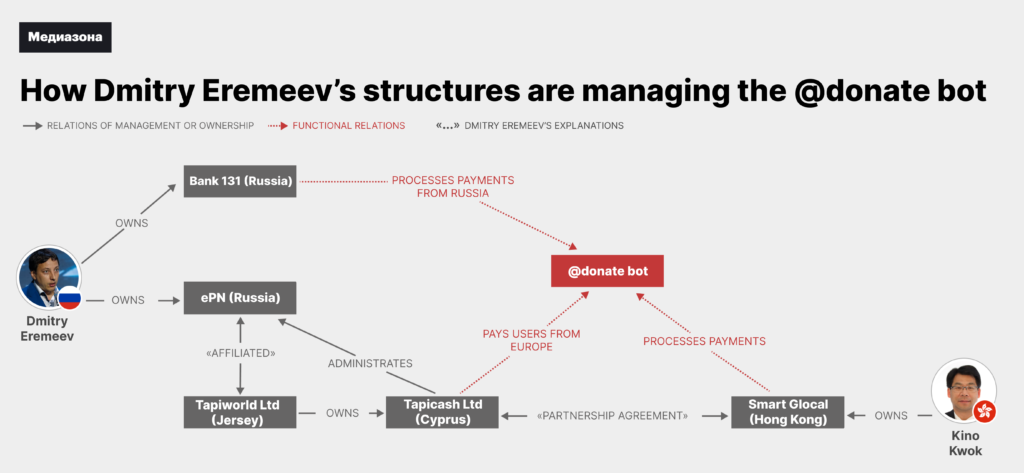 Who is Dmitry Eremeev?
"In the middle of May 2018, the embankment in the very center of Kazan was blocked off. Within a day, a giant marquee-restaurant was erected there, with a red carpet leading up to it. It had to be there: in addition to famous businessmen like co-owner of Qiwi (popular Russian online wallet), Sergey Solonin, there were many stars, such as director Timur Bekmambetov, and officials, including the mayor of Kazan Ilsur Metshin. This is how Dmitry Eremeev, a local entrepreneur and owner of Kazan's first Tesla, celebrated his 35th birthday," begins The Bell's text about the "banker from the slums," entrepreneur Dmitry Eremeev.
Eremeev was born in Kazan, grew up in a commuter town, but graduated from one of the city's elite schools – Physics and Mathematics Lyceum #131. It was after him that Eremeev would later name his bank. He started his career by "hacking Google algorithms", or SEO.
"I know some people in the market are sure that I almost hacked Google servers-but that's not true, I've never done any hacking. I just did hundreds, thousands of experiments, found loopholes in search algorithms, and used them," the entrepreneur assured The Bell.
This is how he earned his first million dollars in the early 2000s. At the same time, Eremeev met the Durov brothers and even, he claims, helped VKontakte, which they created, to set up SEO: "We talked about SEO, then I went to St. Petersburg to meet Pavel and Nikolai Durov myself. At the time, VKontakte was lacking in traffic. I showed them how to set up SEO so that the site would grow – before, when you searched for a person, Facebook was higher in the search results, then VKontakte became higher.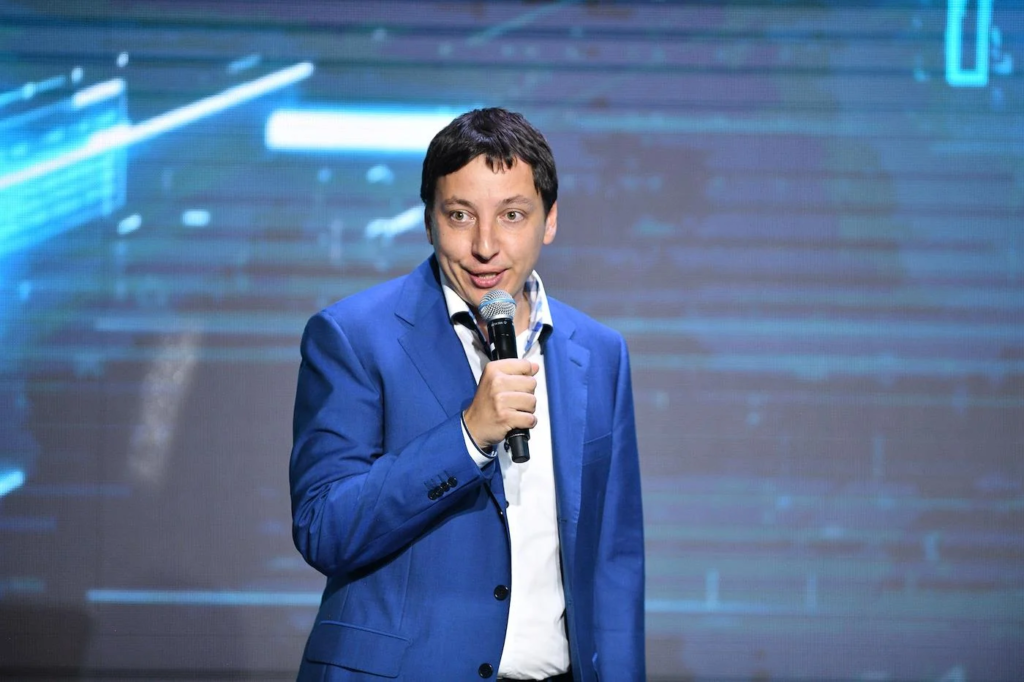 Later, when search engines began to ban "black" SEO methods, the entrepreneur founded "a complex structure of a dozen non-transparent and not particularly connected companies" that were part of the FIX group, including ePN. According to Eremeev, his partners included AliExpress, Tinkoff Bank, Mail.ru Group, Beru (joint marketplace of Yandex and Sberbank), Svyaznoy, and M.Video.
Early in his career, Eremeev encountered a problem: he could make money online, but it was extremely difficult to get it in Russia. Banking and payment systems were lagging behind reality, he told The Bell, and a new approach was needed to handle millions of microtransactions. So, the entrepreneur came up with the idea of creating his own bank.
In 2019, Bank 131 became the first recipient of a banking license in Russia in four years. It opened against the backdrop of a crisis in Tatarstan's banking infrastructure and arrests of credit institution executives.
According to The Bell, citing acquaintances of the entrepreneur, Eremeev was one of the investors in another of Pavel Durov's projects, the cryptocurrency Toncoin. The entrepreneur himself declined to comment on this claim at the time, but now said in correspondence with Mediazona that "unfortunately, he is not an investor in Telegram".
Eremeev was the first investor in Masha Drokova's California venture fund "Day One Ventures", the former commissioner of "Nashi" herself told Thrive Global about this. According to Drokova (changed her last name to Bucher), the entrepreneur became not only an investor for her, but also a mentor.
Masha Drokova was also involved in the promotion of the cryptocurrency Toncoin for Western audiences, recalls a Mediazone interlocutor familiar with the cryptocurrency market. "Drokova then insisted that her name was not mentioned anywhere publicly in the context of this project, stressing that she was simply helping the team as a friend," the interlocutor adds.
When asked by "Mediazone" about investments in Drokova's structures, Dmitry Eremeev said: "I have a great respect for Masha, so I would not comment on any investments without her consent or participation".
Commissioner in the Silicon Valley
Investor Masha Drokova began her career in the pro-Kremlin Nashi movement. The daughter of the deputy head of the Tambov administration, she quickly became one of the movement's main public figures: she was a federal commissar, a Nashi spokesperson, worked for Rosmolodezh (youth movement), and received a First Degree Medal of the Order of Merit for the Fatherland. During a meeting with Vladimir Putin in 2009, Drokova kissed the president on the cheek, and in 2011 became the hero of the documentary "Putin's Kiss" – a story about her disappointment in the pro-Kremlin movement. By that time, however, the Kremlin's youth projects had essentially come to an end, and the former "Nashists" went sailing free.
Unlike most of her colleagues in the movement, Drokova moved to the United States, where she began her career in business with her Russian founders: she was a PR director at Acronis and held a similar position at the venture capital company Runa Capital.
In 2017, she launched her own venture fund, Day One Ventures. In a March 2022 fundraising letter that was made available to the Washington Post, Drokova bragged about her ties to wealthy Russians, including billionaire Alexander Mamut, whom she listed as an investor, and Vladimir Evtushenkov's structures. Back in 2018, both businessmen were included by the U.S. on a list of Russian oligarchs close to Putin.
Now Masha Drokova claims that the letter was fabricated, and she herself has long been avoiding money from Russia. "It's toxic money since 2014, after Crimea," she told the Washington Post.
She later provided the paper, through her attorneys, with a letter condemning Putin. "Let me be clear: I deeply regret that I once joined "Nashi" and supported Putin and his government," Drokova wrote. – I have not been associated with Russian politics and Russian politicians since 2009 and have quietly supported people and organizations opposed to Putin's regime. I cut all ties with the Russian business community and carefully chose with whom to do and with whom not to do business.
Back in April 2009, Masha Drokova was a "Nashi" commissar, throwing her boots into the portraits of Georgian President Mikhail Saakashvili and former U.S. President George W. Bush.
"The team just confirmed this to me"
Dmitry Eremeev denies that he is the owner of the @donate bot. "Unfortunately, I can't confirm that I am the owner, but I know the @donate team, I actively help them, and we are considering various partnership options," the entrepreneur says in correspondence with Mediazona.
The entrepreneur confirmed that Jersey-based Tapiworld "is affiliated with my ePN project" and that the @donate bot's money is indeed transferred through the Cypriot company Tapicash.
"Smart Glocal has an agreement with the Cypriot company Tapicash, under which some of the payments with European recipients are made through the Visa/MC payment system," Eremeev wrote.
According to him, all the payment data of Russian users go through Smart Glocal, and this company keeps the data in accordance with the laws of Hong Kong. The personal data of the recipients of money — that is, those who collect donations — according to him, is stored by another entity that is subject to European law.
"KYC's technical contractor is SumSub, one of the leaders in biometrics in Europe. As far as I understand, the data is processed in the jurisdiction of the European Union," the entrepreneur explains.
KYC (Know your client) is a mandatory procedure for banks to identify and verify the identity of the customer when opening an account. The bank must be sure that its client is exactly who it says he is and, for example, whether he is subject to sanctions.

Editor's Note
When asked how exactly a client's payment is processed inside Russia and whether his structures are involved in this process, Eremeev answered evasively: "Accepting money from Russian bank cards so that it does not pass through Russia is impossible; at least, I am not aware of such an option."
"As for @donate transactions on non-Russian bank cards, of course they are never processed through Russia and do not affect Russian entities in any way. The @donate team just confirmed this to me again," he added.
Telegram did not respond to Mediazone's request, and Hong Kong businessman Kino Kwok did not respond to the LinkedIn post either.
Author: Dmitry Treschanin
With the participation of Sergey Golubev
Editor: Egor Skovoroda