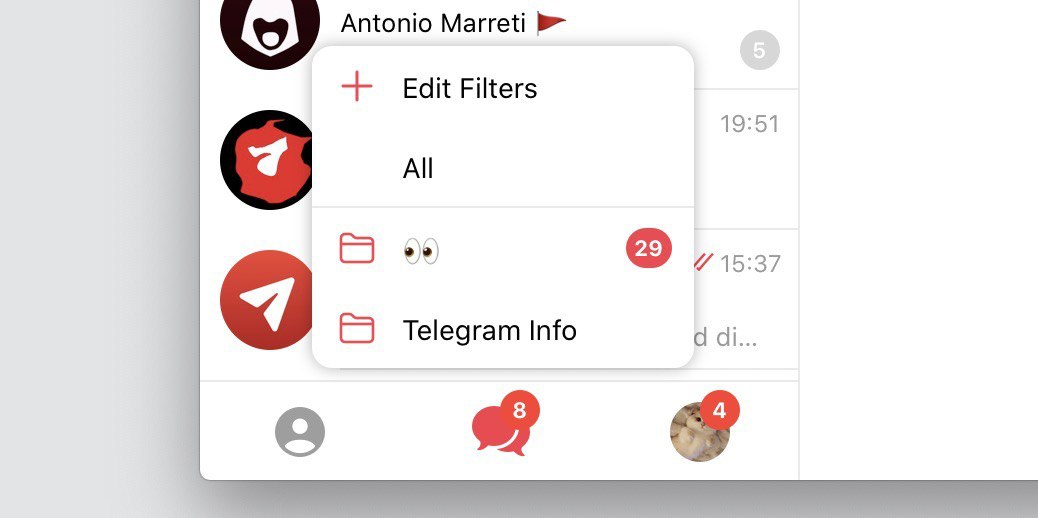 With each Beta version, the Chat Filters feature continues to evolve. More recently, cloud synchronization has appeared, and now they have greatly updated the visual component and added new settings for them:
The Filters item is now available in the client settings.
There was a quick choice of categories for each filter: large (public) and small (private), your contacts and people not from the notebook. You can include several categories at once for one filter or even all at once.
Improved exceptions: now you can exclude chats from the archive, silent and read chats from the filter.
An item in the settings will help you easily add new ones, or configure existing filters.
At the moment, this function may not be available for some accounts, the client's developer associates this with the number of chats, in the future it is promised to be fixed.
The feature is available in the public Beta version of Telegram for macOS. Soon it will be available in clients for Android and iOS.