Pavel Durov answered a number of questions in his chat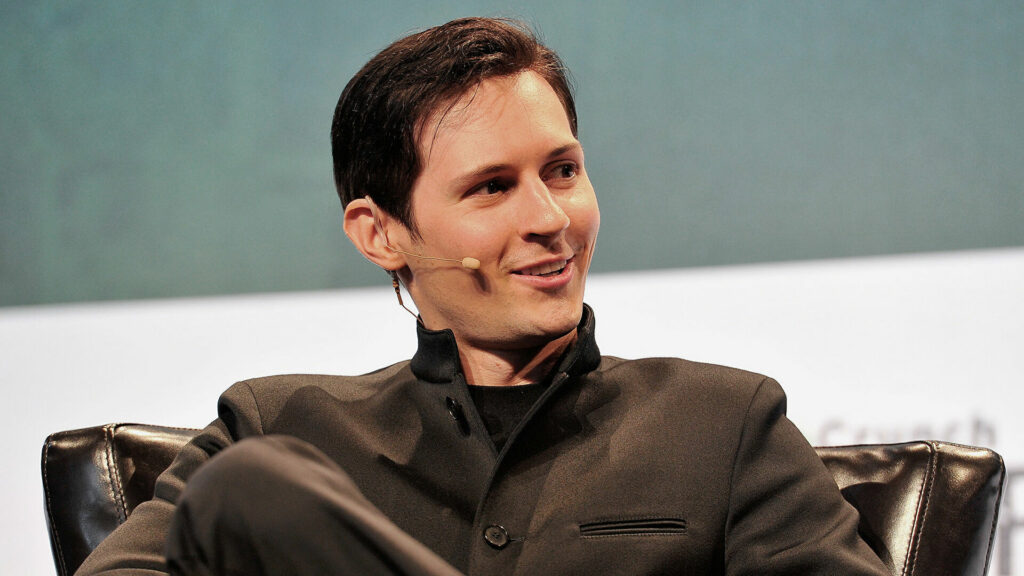 Pavel Durov from time to time answers users' questions in the comments. Today he collected the answers in one post, the most interesting is below.
In-App 30 Second Video Ads
One of the chat users wrote that he is ready to watch 30-second ads in the application twice a day, if it will be useful for monetizing the messenger.
I'm willing to watch 30 second ads twice a day if that helps.
To this, Pavel replied that this type of advertising will definitely not be in the application, just as there will be no targeted advertising.Thanks, but we'll never make you watch a 30-second Telegram ad. If we show ads, then only in large channels that are expensive to maintain due to server and traffic costs (like, for example, my @durov channel) and without any targeting on your personal data (unlike Facebook) … No collection of personal data, no division of users into groups, etc. And if you are not subscribed to channels (which in all other messengers simply do not exist), you will not see ads.
I recently wrote what we think about monetization: t.me/durov_russia/29 (link to the official Russian version of the post).
In other words, Telegram will show ads on large public channels, most likely between regular posts. Pavel did not answer the question whether it would be possible to skip this ad for a fee .
Comparison of Telegram and Signal
Another user asked a question about recent posts that often give Signal a higher security rating.
What can you say about the growing number of articles in various online publications that give Signal a higher security and privacy rating than Telegram? For example, here is one of these articles lant.co/versus/1989/4568/~signal_vs_telegram

And what about the fact that both Elon Musk and Jack Dorsey recently mentioned Signal as an alternative to WhatsApp, but said nothing about Telegram.
Pavel Durov replied that he does not understand how these applications can be compared at all, since Signal is just one of the many functions of Telegram – secret chats. If you only need this feature in your application, then you can use Signal. (Although Durov personally does not trust a US-based application that uses encryption methods developed with US government money).
I don't understand how the two apps can be compared. Telegram is a feature rich social media platform that you can use to escape the Facebook-WhatsApp monopoly.

Signal is one Telegram feature – secret chats. If you think you only need a separate application for this feature, installing it might make sense for you.

Personally, I find that secret chats are much more convenient and safer. After PRISM, I had trouble trusting anything in the US, let alone US government sponsored cryptographers. I explained my reasoning back in 2017: t.me/durov/59
Regular and secret chats in Telegram
A user under the nickname Mr Centimetre questioned the encryption of data in the cloud, citing Signal as an example.
Read what he wrote in myth 3, it looks dubious. He says, "Every chat on Telegram has been encrypted since launch," but then, "We have end-to-end encrypted secret chats, and cloud chats that also offer secure and distributed real-time cloud storage," implying that secret chats encrypted with end-to-end encryption, but all other chats are stored in the "secure" cloud … At the same time, Signal does not store chat data in the cloud, regardless of whether it is "secret" or "regular" chat. ( editor's note – there are no regular chats in Signal)
To which Durov replied that most users use chats in a secure cloud for the sake of the possibilities that cloud chats provide. If someone does not need these features, you can simply use secret chats.
This is the whole point. Real-time secure cloud storage is the feature that most of our users need, this is one of the competitive advantages of Telegram. Thanks to this, it is possible: seamless synchronization of multiple devices with access to chat history, huge group chats and channels, persistent message history, sending large documents and videos, instant multimedia forwarding without reloading, minimizing phone memory usage, protecting against message loss, even if you will lose your phone – and many other great features that save your traffic, battery and phone space.

The minority of people who don't want any of this and are willing to sacrifice convenience for maximum security can simply use secret chats on Telegram – or install any other application where there are only secret chats and nothing else. But we're not going to cripple Telegram by removing dozens of great features simply because someone has been misled by our competitors' marketing tricks, or because someone is too lazy to launch secret chats when needed.

I [Pavel Durov] talked about this in detail in 2017 t.me/durov/57
I [Pavel Durov] find it quite amusing when people try to explain to us the importance of e2e encryption. Telegram was the first messaging app to deploy e2e encryption to millions of users across all platforms in 2013. We've had time to scrutinize both the benefits and limitations of this technology and make some design decisions that will benefit most of our users. And, judging by the popularity and growth of Telegram, we made the right choice .
About secret chats
A user with the nickname Peter Popoola asked if there will be a seamless synchronization of secret chats across multiple devices.
Does this mean that if you lose your phone, secret chats are lost? That is, they don't have backups, they don't have seamless synchronization of multiple devices, etc.?
To which Pavel replied that this is how chats with end-to-end encryption work and should work – any backups and synchronizations between different devices make the chat less secure.
Naturally, secret chats are stored on only one device. Any backup and synchronization compromises security, as any endpoint can be compromised. Ultra-secure communication should always depend on the device – ideally, you should have a "disposable" phone with a SIM card registered to a random person, and you only need to use it from places where you rarely visit with your usual device, and, of course, no need to login to it in your real Google / Apple account.

Everything else is an illusion of security, because both iOS and Android are full of vulnerabilities and backdoors that some three-letter agencies can use to access your personal data. Unfortunately, this is the kind of world we live in.
Backdoors in Android and iOS
A user with the nickname boneli questioned whether backdoors help to obtain information from devices, since the police spent $ 10 million on a laboratory to be able to obtain data using brute force.
I'm confused, if the iPhone already has backdoors, then why did the police spend $ 10 million on a lab that extracts data by brute force? Why is the FBI constantly asking Apple to develop a backdoor?

Is this all a lie?

Thanks for your work
To which Durov noted that vulnerabilities cannot guarantee access to data in every case.
The backdoor will not necessarily allow you to enter a phone that has been locked and unused.

But it cannot be completely ruled out that this whole conflict between Apple and the FBI could have been staged.
Telegram and cloud services (Amazon and others)
After Amazon, on whose servers thousands of high-load services are hosted, blocked Parler, users began to question whether Amazon could block Telegram .
Amazon can block any cloud service, maybe there is simply no freedom.
Pavel Durov replied that Telegram uses its own developments and does not depend on Amazon
Telegram does not rely on Amazon or other third party cloud services. We have created our own secure cloud infrastructure distributed around the world. It took us several years to create the technology to instantly sync encrypted data between our datacenters and encrypt local storage in each in a way that makes it useless to hack into any datacenter and take over servers. The encryption keys used to protect the Telegram cloud are split and never stored in the same place as the information they protect.
Pavel also said that in 2018, during the blocking of Telegram in Russia, Amazon simply refused cloud services.
When Russia blocked Telegram in 2018 (more on this here: t.me/durov/80 ), we [the development team] installed independent proxy servers on Amazon AWS so that Russian users could freely use Telegram. Amazon quickly denied access to its services, and I [Pavel] was told that this was Jeff Bezos's position.

Back then, Amazon managers said they had to do this to protect their business, but as a result, they also opposed censorship.
Relying on third parties for data storage would be bad for both privacy and efficiency. We [the Telegram team] own all of our servers and routers and have built the entire infrastructure ourselves.
What device does Pavel Durov use
Immediately after Pavel Durov suggested switching from iOS to Android, the question of what device does the SEO messenger use became popular.
Does anyone know what kind of android smartphone Pavel Durov uses?
It turned out to be Samsung S20 , but Pavel noted that he sometimes uses an iPhone to test an application for iOS.
Pavel Durov also told how he spends his free time. Playing Assassin's Creed: Valhalla.
Subscribe to our channels in Telegram, Telegram Info and Beta Info to always be aware of the latest news of the messenger.