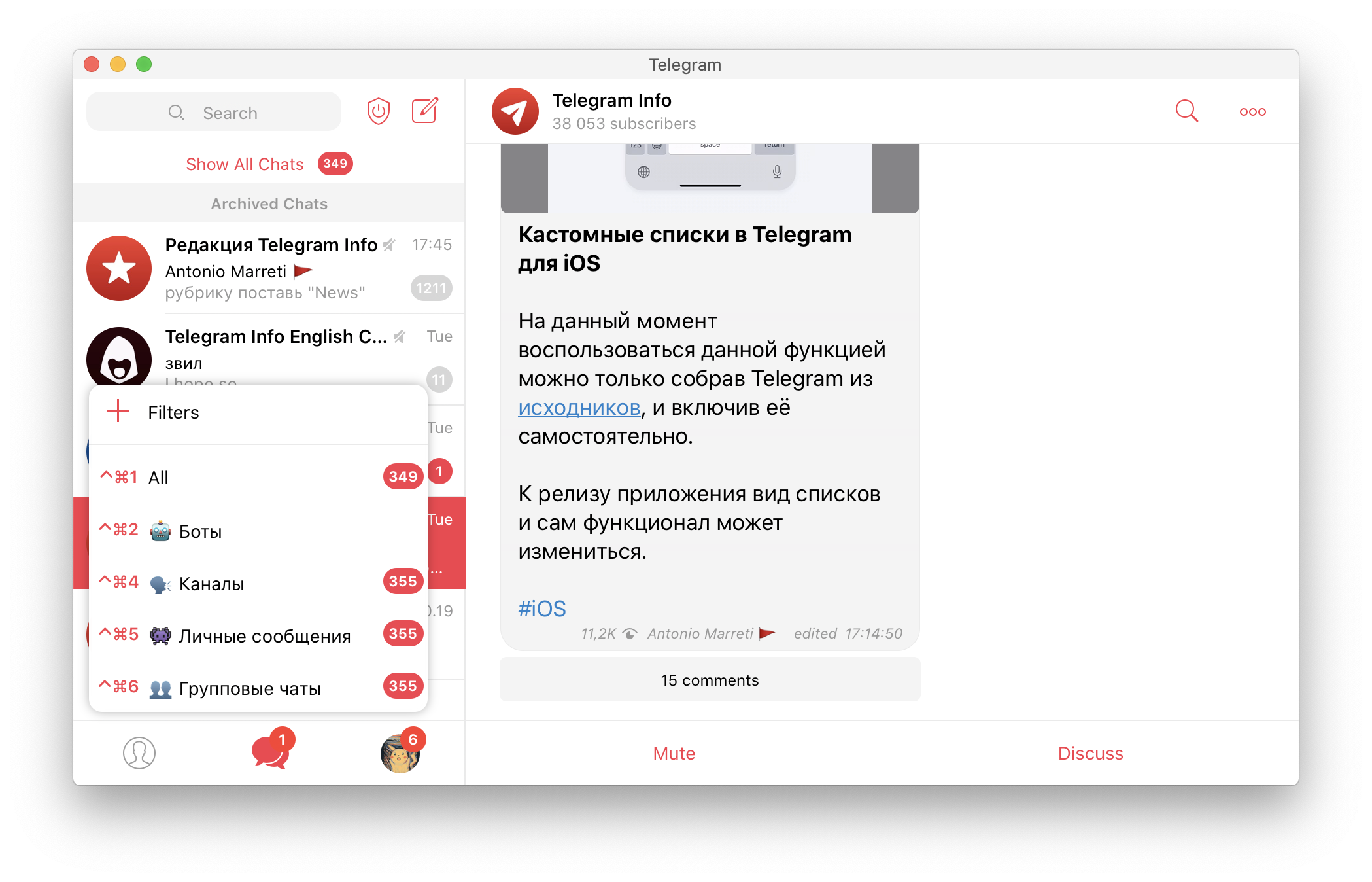 Active users of the messenger have long wanted to be able to clean up the list of dialogs. Until recently, only alternative clients could boast of such an opportunity; they offered the separation of chats by their type (private messages, groups, channels, bots), or even custom folders.
Telegram representatives on Twitter have repeatedly made statements in this regard. The most relevant statement was the announcement of folders in the messenger.
The first official client to receive the so-called chat filter was Telegram X for Android.
Now is the time for macOS applications. The beta version of Telegram for macOS first received the function of hiding chats with notifications turned off, after the function of dividing chats by type, and a couple of days later the long-awaited support for custom lists. The functionality of filters appeared in the Telegram source for iOS.
Custom lists are available in the unofficial version of the Nicegram client. The feature is available in the beta version of the client.
Enabling the function: Settings -> Nicegram -> Other -> Use Telegram Filters.
At the moment, the function remains at the experimental stage, so it can be changed or removed completely for release.
Custom lists are individual lists, which can include any kind of chat, but they do not affect the main list, as it can with folders, a real example: an archive.
How to set up a list
To configure the filters you need:
Call the filter panel with the right button on the "Chats" tab and click on "Filters".
In the menu, click "Add New." A maximum of 10 lists can be made.
Come up with a filter name.
The filter can be configured by type of chat, for example, select only groups or only channels. To do this, note the relevant items. You can also combine them with each other and add exceptions and custom chats to them.
Custom chats – in the last paragraph, mark the necessary chats and create a custom list in this way.
Hotkeys
To simplify use, each item has its own hot keys, ⌃⌘1 shows all chats by default.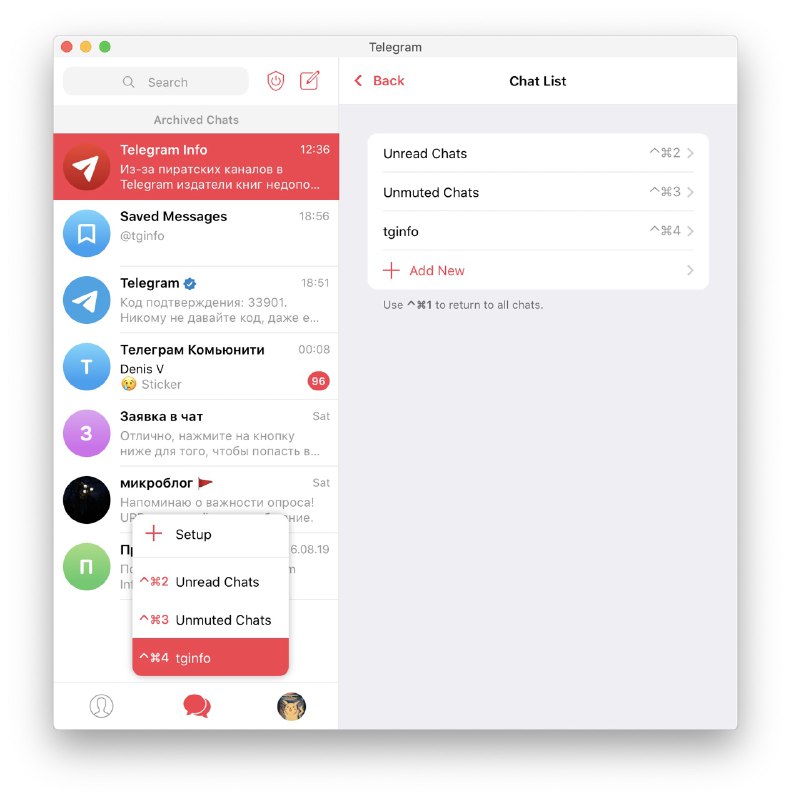 By default, 2 lists are created: "Unread chats", "Chats with notifications enabled". They can be deleted.
Ready Filters
To filter by channels, when creating a preset, you need to select the appropriate item.