Telegram innovations for 2020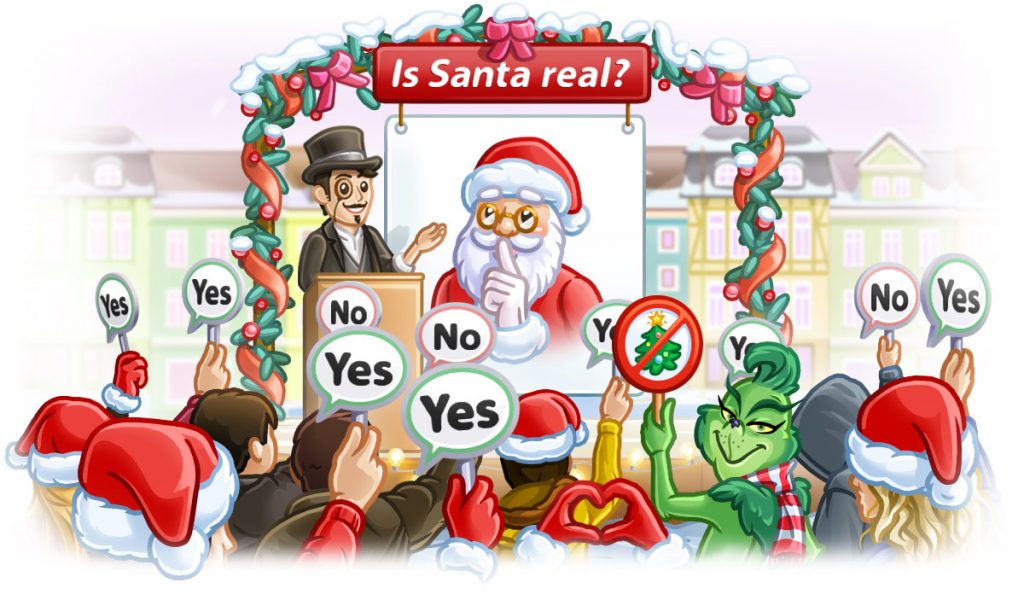 The difficult year of 2020 is coming to an end, it brought many interesting and controversial functions to the messenger. Having surveyed more than 6 thousand users, we found out which innovation, released this year, users consider the best and worst.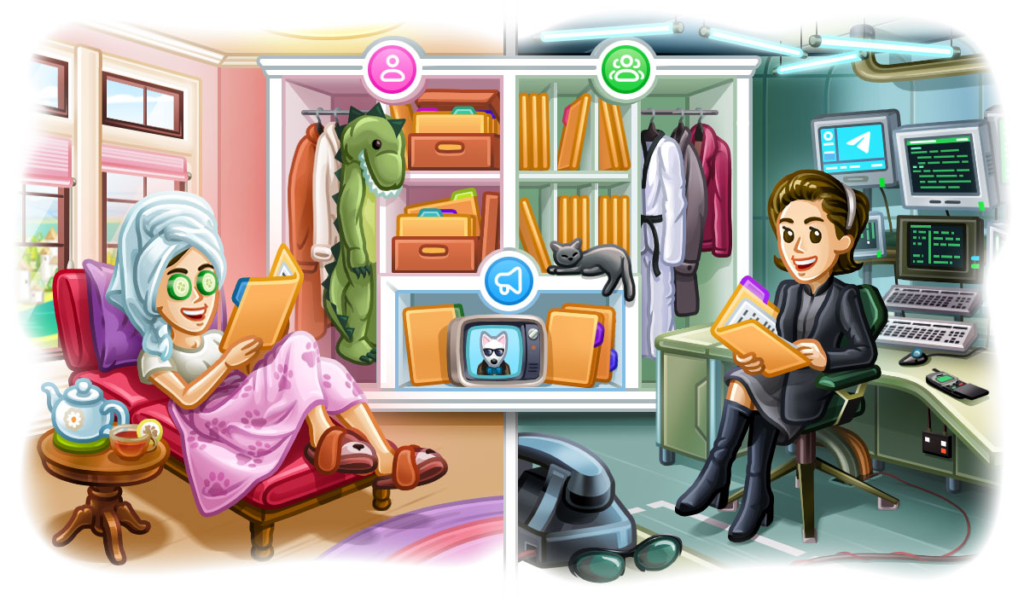 Perhaps the most anticipated feature by active users of the messenger. The channels appeared more than 5 years ago, and all this time, along with the Russian language and calls, users have been waiting for tabs that 5 years ago had already appeared in the first alternative unofficial clients. You can read the history of tabs in our article . There is also a summary article-instructions on folders and an article with options for their use.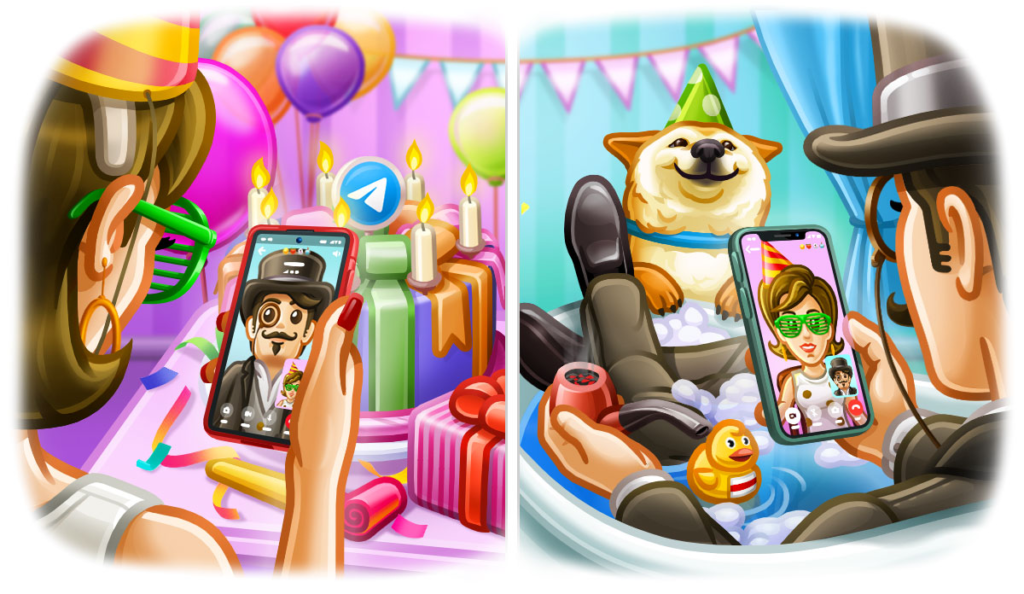 Immediately after the launch of voice calls, users began to ask when there would be video calls. As a result, they appeared in mid-August of this year, on the messenger's birthday. Almost half of users consider this update to be the most important, this feature is even more popular in English-speaking countries, as you can see from our vote . Also, video calls are very popular in Asian countries.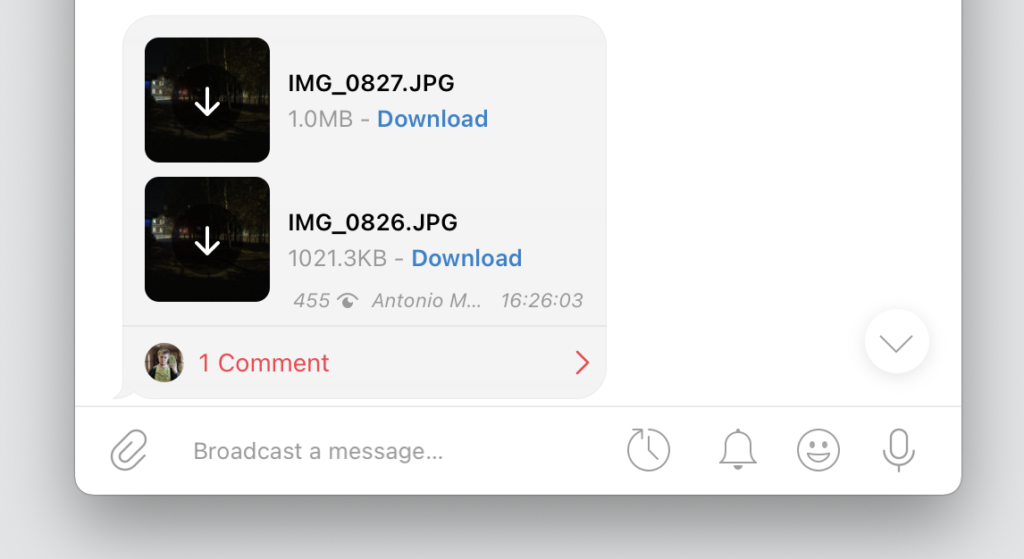 Many were waiting for comments on the channel, but some bloggers, on the contrary, appreciated the Telegram channels for the fact that they did not have the opportunity to comment and start battles. As a result, Telegram gave the channel's authors the freedom to choose to include comments themselves or leave the channels in the classic form without comments. Not everyone was happy with the integration of comments with groups, so 9% of users considered this update the worst.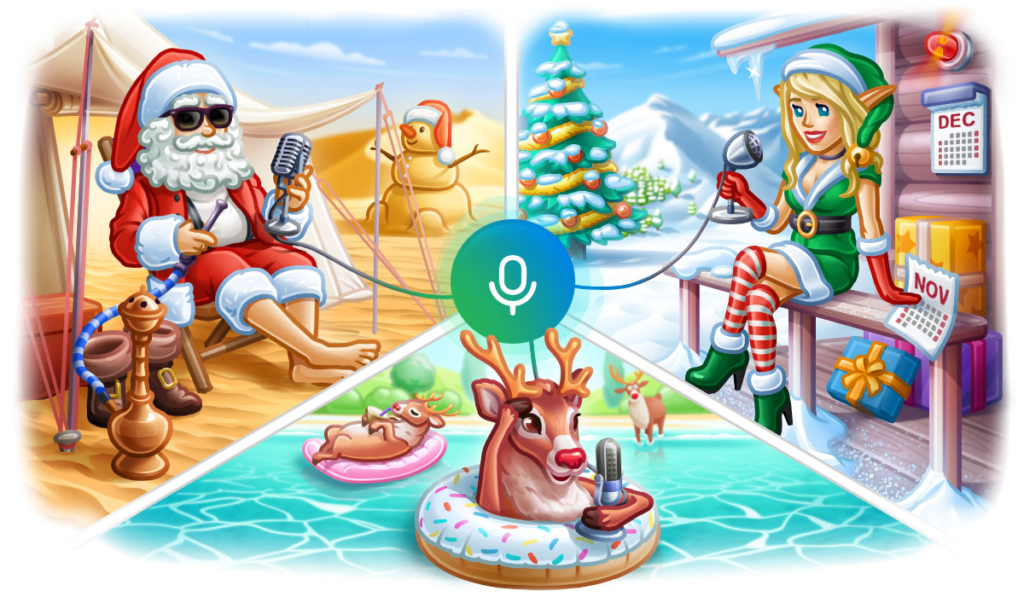 A third of those who voted cited group calling as the best innovation in 2020. Since the beginning of the pandemic, when Zoom and group video calls took off, many wondered when they would already appear on Telegram. But the first to appear on Telegram were one-on-one video calls and group voice calls at the end of the year. Users are still waiting for group video calls – perhaps this is the last feature that competitors have, but not in Telegram. So far, it is difficult to say how popular group voice calls will become, but the other day we held the first Telegram podcast, which was listened to simultaneously by more than 150 people. Many people liked this format, and we are thinking of developing it further.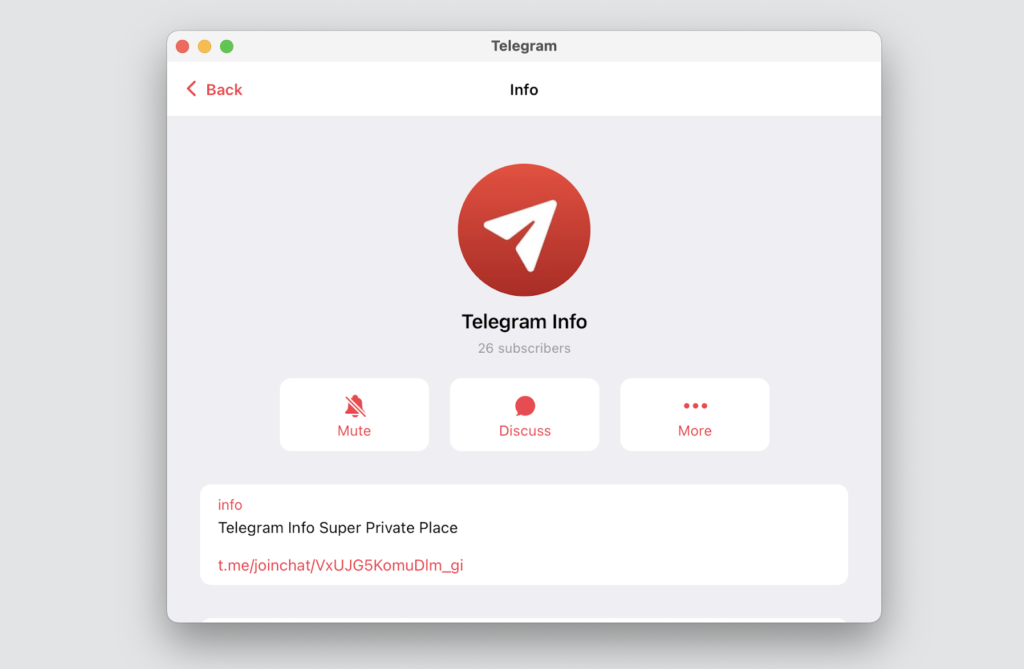 This spring, private channels took over the tops of TGStat. On April 1, over 60% of the top 100 channels were private. The channels were filled with low-grade clickbait ads that promised one thing, but in fact lead to a closed channel, and to watch the sensational news, you had to subscribe to the channel. As a result, an update was released in the summer, which allowed reading even closed channels for 5 minutes. This destroyed the business of over-the-top channels and by November the share of closed channels in the top 100 TGStat channels did not exceed 20%.
Regardless, it has now become fashionable to check a channel's subscription with a bot before showing it any content.

In the wake of protests in Belarus, cases of detention of administrators of local chat rooms have become more frequent. Almost every day, news came about the detention of the administrator of one of the chat rooms. As a result, Telegram released an update that allows administrators to remain anonymous and write on behalf of the group. The detentions did not stop, but this function probably saved a number of administrators from jail. So, against the background of protests in Hong Kong, the opportunity was introduced to hide your number from everyone – even from those who added you to contacts. so revolutions are the driving force and give new ideas to Telegram for years.
Multipins and pinned messages in private messages
Many people are so used to Pins in channels and chats that it became unusual for them that they are not in private messages. In addition, the ability to pin as many messages as you like in private messages and in channels has been added. By default, messages from channels are forwarded to groups and pinned there. and if before each time there was a new pin, now all pins are saved, which was not liked by 4% of the users we surveyed.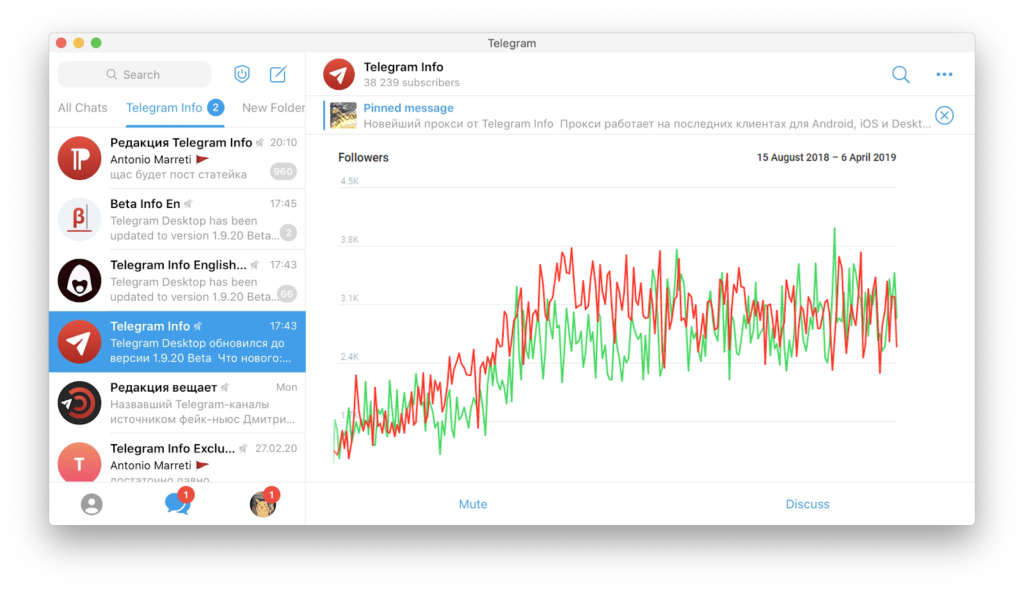 Since the launch of the channels, many have wanted to see their statistics. Almost 5 years ago, the TGSTat service was launched, which made it possible for channel administrators to track statistics of their own and other people's channels, but this year Telegram has implemented statistics directly into the client. It's a pretty niche feature, so only 19 percent of the users surveyed rated it. At the moment, statistics are available for channels from 50 subscribers and groups from 500 members. In the near future, statistics will be available for groups of more than 100 members.
Playlists (albums for files)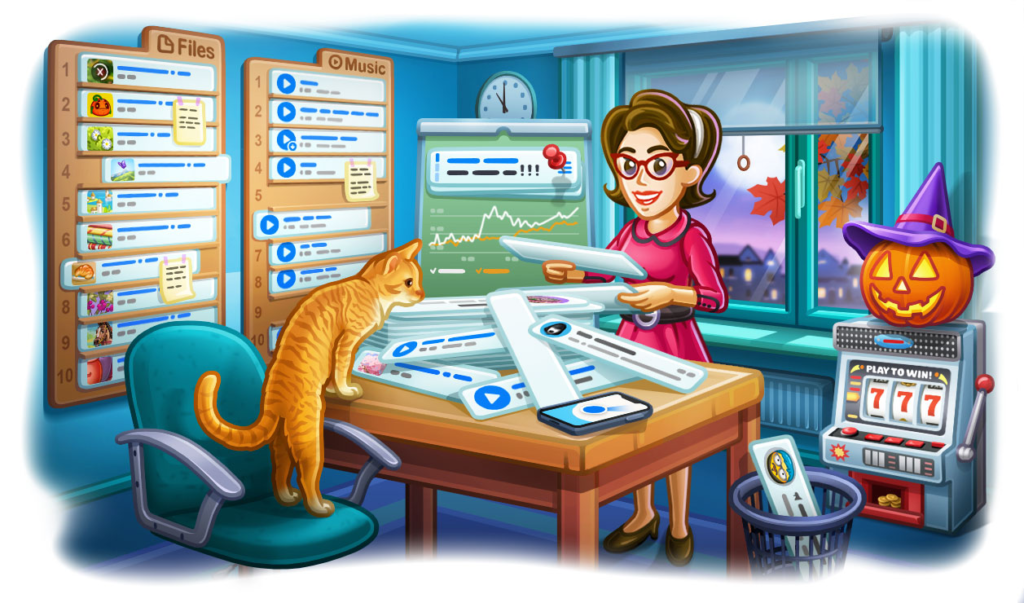 The ability to send multiple files in one message is a standard feature on any social network. Telegram did not have this opportunity until this year. Last year it became possible to create albums from photos, and now it is possible to send up to 10 files of any type. Telegram does not yet have a full-fledged editor and the ability to insert photos or files at a specific place in a post, or even select a link to preview from several, but this is definitely a big step for content creators in the messenger.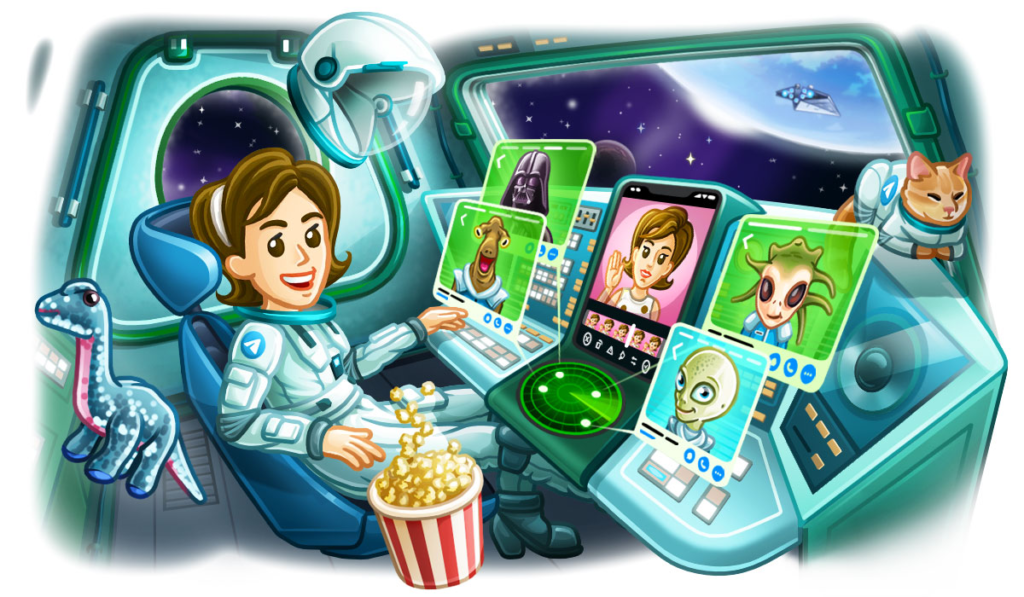 The July update of the messenger, in addition to statistics in groups, brought the ability to install a video instead of the usual avatar photo. 15% of users love this feature. You can put them both in channels and groups and in personal profiles. At the moment, the function has not become very popular, since it is difficult for most users to invent and create complex video avatars, and there are no presets in the messenger.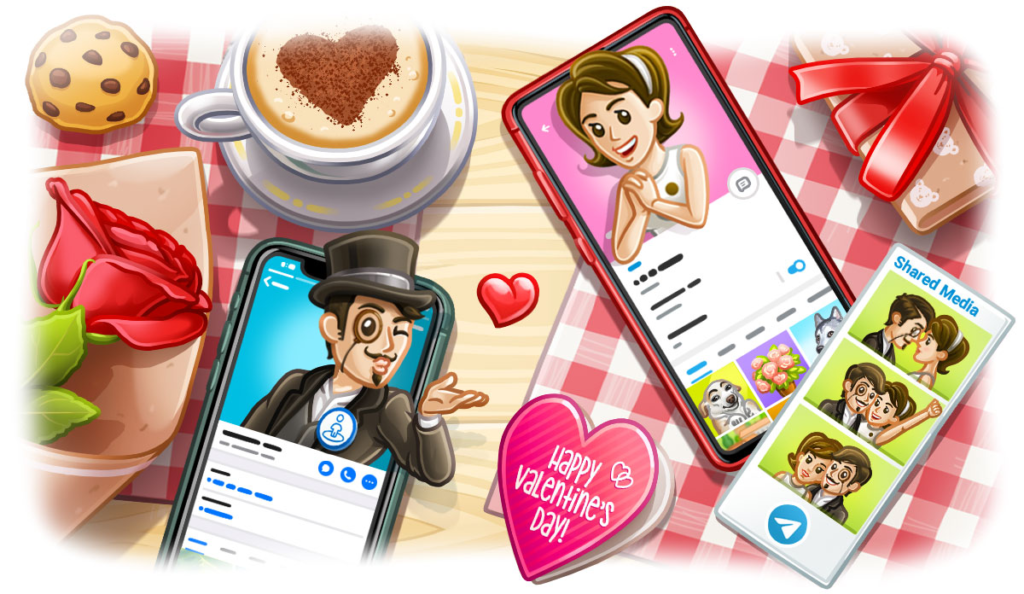 Along with the new kind of profiles, on February 14, Telegram added an ambiguous feature that still evokes a strong reaction from users. New navigation has become the absolute leader in our voting. 27% of surveyed users called this innovation the worst of the year. People are especially enraged by navigation in video, where 3 types of tapes are combined at once – double tap to enlarge the video, tap to rewind the video forward and tap to switch to new media. Moreover, tapes for rewinding and moving to a new media are so close that making a click in the right place is often a problem and causes strong indignation.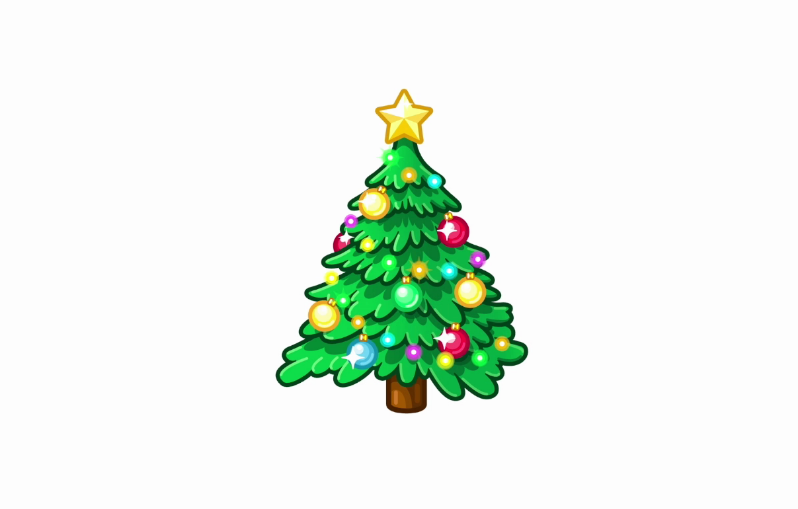 The second place is our antitope with 20%. In general, emojis with sound do not show themselves in any way until you click on it, but many did not like the fact of such an update.
Despite some ambiguous updates, and in general a small delay, Telegram began to add functions that users have been asking for for a long time, and most likely, there will be many more such functions in the future, since users will be able to offer their functions for Telegram through a special platform on the official messenger website .
2021 is just around the corner, and with it improvements for existing features, group video calls, temporary invite links, and possibly reactions for messages. As well as new contests for developers and content creators.
Subscribe to our channels in Telegram, Telegram Info and Beta Info in order to know about the latest news of the messenger in 2021.